Specialising in the design, manufacture and erection of structural steel.
Trust Us with Your Steel Fabrication and Construction
Avalon Steel Projects is a fully-integrated, premier service construction company, based in a modern 6,500m2 factory in Rayton, Pretoria. We bring established project expertise to your steel fabrication, structural steel and construction projects by delivering services tailored to meet your requirements. We are agile and we are focussed on your success.  This means each Avalon Steel project flows smoothly – from inception to completion.
Design & Detailing
Our skilled team designs, manufactures and erects all types of structural steel, delivering quality products and consistent, superior construction and steel fabrication.
Priming & Painting
Avalon Steel Projects ISO-tests the paint we use, proving it to be a high-quality primer manufactured in one versatile colour – Avalon Grey – similar to a battleship grey in colour. 
Manufacturing
Our large range of modern machinery ensures professional project delivery.  We operate a fully-equipped steel fabrication and office facility, on an eight-hectare stand.
Transport & Erection
It is crucially important that this phase is completed safely, quickly and economically. We ensure complete site coordination. We plan access thoroughly – on site and on adjacent access roads. 
Industrial & Commercial Design
Avalon Steel Projects manages the process from design to fabrication, transport, and installation of pre-manufactured construction projects.
Our lightweight steel lattice beam system is lighter than traditional designs, ensuring exceptional horizontal stability, and cost effective transport and erection – ideal for remote locations and turnkey solutions.
All designs are done by an experienced engineer and are SANS 0162 compliant.
Mezzanine Flooring
Dramatically increase your floor space using the assets you already have. Our mezzanine flooring solution enables you to maximise your space in a semi-permanent way that is fully adaptable to your future needs, without the costly exercise of moving to a new, larger premises.  
"Avalon Steel Projects is truly an exceptional company. The customer service, quality, and everything from start to finish is honestly beyond expectations. When I place an order with Avalon, I do not have to worry about quality as they always deliver. Avalon's dedication, availability, and commitment to excellence contributes to our overall success. We are thankful for all you do!"
Client, 10+ years
"We value our relationship with Avalon Steel! As a supplier for one of our critical product lines, their team works hard to clearly understand our product requirements and to provide accurate quotes during our procurement process."
Client, 5+ years
"There have been times when I have asked for them to do the impossible and they have gotten it done."
Client, 2+ years
"Avalon is on speed dial! Running out of space in our warehouse is not an option anymore."
Client, 3+ years
"We feel that Avalon Steel Projects and Construction bends over backwards to help us. When we ask for expedites we generally get something better than what we started with."
Client, 4+ years
"With Avalon Steel we can get our product in two to three weeks as opposed to six to eight weeks that other suppliers estimated. Great quality!"
Client, 1+ years
"The staff is very knowledgeable and courteous and care about helping their customers. This is very important to our company especially when expediting fast turnaround jobs. Avalon is an EXCELLENT company."
Client, 1+ years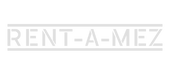 Whether you're grappling with limited space or envisioning a strategic expansion, integrating solutions like factory flooring, mezzanine floors, and elevated work platforms can be a game-changer.
Maximizing Warehouse Efficiency: The Ultimate Guide to Mezzanine and Second-Floor Decking Introduction: In today's rapidly evolving business landscape, optimizing warehouse space is crucial for efficiency and profitability. If you're seeking innovative solutions to...
Introduction In today's fast-paced industrial landscape, optimizing workspace and storage solutions is crucial for businesses to thrive. Elevated flooring solutions have emerged as a game-changer, offering innovative ways to maximize space and enhance productivity. In...
Contact Us
Let's talk about the ideal Avalon Steel Projects' solution to your construction needs.
Find us at:
info@avalonsteel.co.za
2 Van Der Walt Street, Rayton, Pretoria, South Africa
Sales:
If you are a looking for a job, please view our job listings page HERE.